11 May

When you find Physics concept abstract, it should ring the bell. You're not getting it right!

Physics is an intriguing subject. It's very real because it is a concept which aims explain everything around you and how these things evolve. But…. Some students still find it difficult to grasp or lament that it it's soooo abstract.When students find it abstract or when their results don't turn out satisfactory despite putting in effort, it should ring the bell. It means they're not getting it right! Or most probably their teacher is not doing a good enough job. To get around with this problem, all that's needed is a Physics tuition. More than often, it's not that students don't put in the effort to study, it's that they don't understand thoroughly what they are studying so they struggle to get better results. By meeting the good teacher, life can be a lot easier for students. The tutor can give them a thorough explanation on how and why things work in that way within a 2-hour tuition session. Only when they understand the concepts inside out, then they'll see the fun in Physics.

Come to the Physics and Math Café (PMC) because this is where students can meet good teachers.  In PMC, we only hire 1 tutor for every 30 applicants. The high barrier of entry is to ensure all the tutors hired are competent and of premium quality. Clear explanation, comprehensive notes and effective guidance can spare students from struggles. More importantly, effective tutors can also help students make their study effort worth more than what their current grade. Most of our students cited that learning 2 hours here more effective than 1 week worth of lessons in school.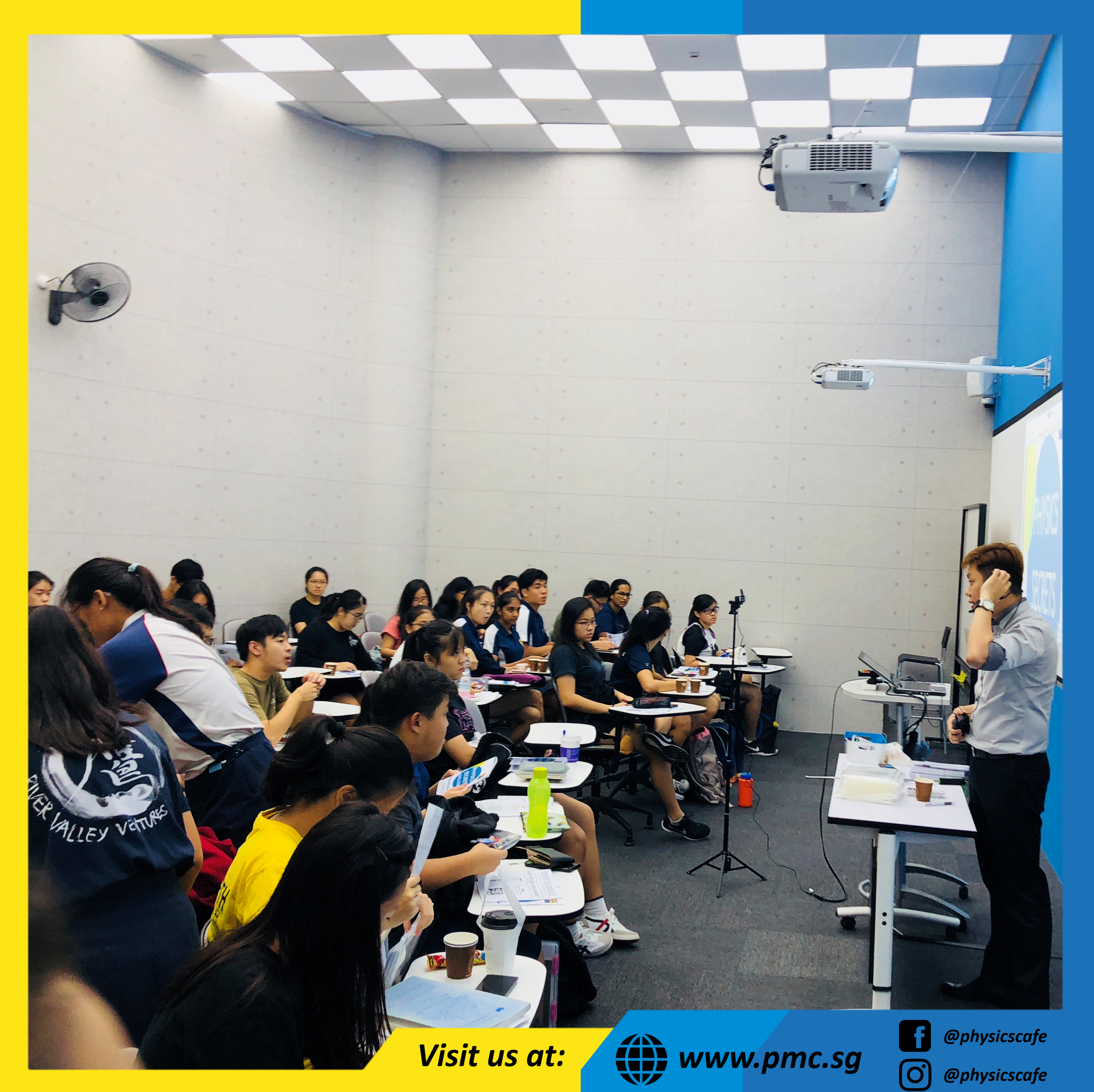 Don't believe them? Try us out! We are always up for challenge, just like how our students do. Sign up for an Ala Carte classes and try to get things right before it's too late to do so.